Indulge in a bespoke tailoring experience, where you become the designer of your own garments. Expert craftsmanship at affordable prices, guaranteed satisfaction.
Unmatched Quality and Service from Peninsula Tailor
Exclusive Pick-Up
Enjoy our exclusive pick-up service from anywhere in Bangkok, including the airport and hotels to our tailor shop.
In-Home Fittings
Our experienced tailors take precise measurements and provide fittings in the comfort of your own home.
Fine Materials
We use only the finest, high-quality fabrics for our bespoke suits and garments.
Global Shipping
We deliver your bespoke garments to your doorstep, anywhere in the world.
Craft Your Dream Suit
we believe in providing our customers with the ultimate bespoke tailoring experience. From the finest materials to expert craftsmanship, we are dedicated to delivering the highest level of quality and style.

Step into our shop and immerse yourself in the world of bespoke tailoring. Our team of professional tailors will guide you through the process of designing your own custom-made suit, blazer, jacket, tuxedo, shirt, pants, dress, or shoes. The end result? A truly one-of-a-kind garment that is expertly crafted to fit your unique style and personality.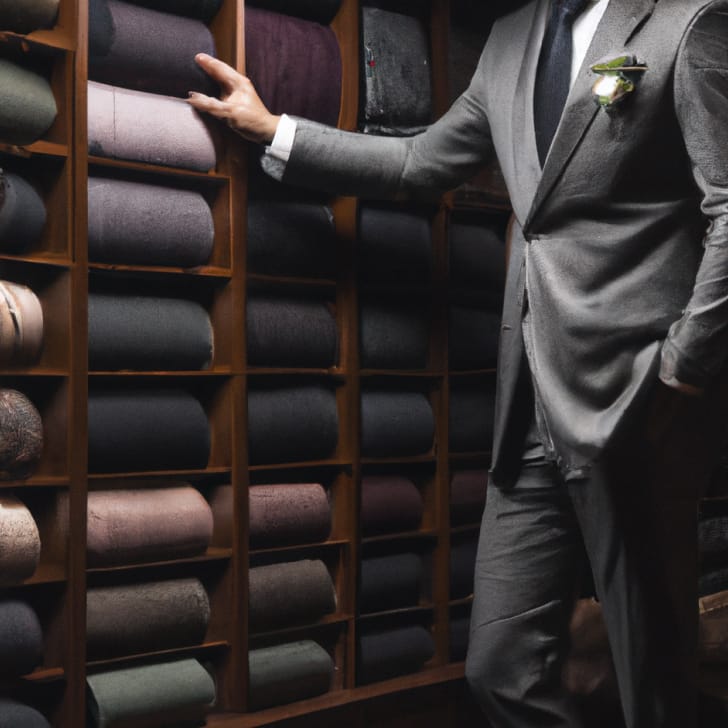 Recommended By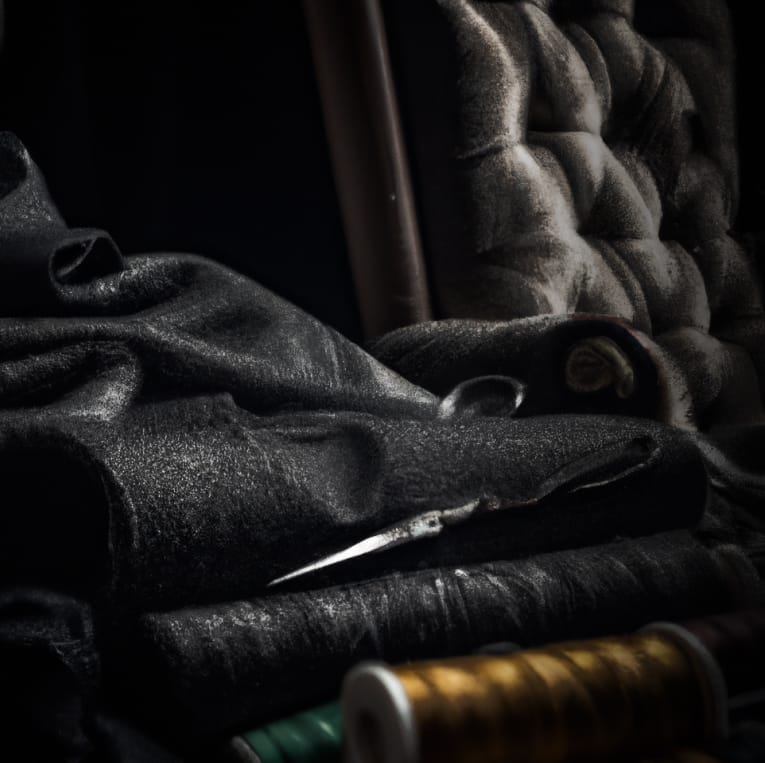 Perfection in every inch
Since 1969

Providing the epitome of excellence in bespoke tailoring. Our extensive portfolio of satisfied customers speaks to our commitment to quality and customer satisfaction. Each of our products, from suits to shirts and shoes, are expertly crafted from scratch to provide the very best.

The way you dress reflects your style and personality, which is why we take great care in ensuring that our customers are dressed to impress. Our team of professional tailors use only the finest materials to create a unique fit and timeless style that is truly one-of-a-kind.

At our store, you'll experience personalized service and the utmost attention to detail. We believe in dressing for success and we are dedicated to helping you achieve just that. Choose us and experience the difference in quality, style, and service.
Learn More
What Our Customer Say
First class service by the whole staff. They pay attention to detail and you feel like a VIP as soon as you step in the store. The quality and pricing of suits was great. Suits were delivered to my hotel room the night before leaving for home. I look forward to doing business again in the future.
Izolda Heydenrych
2023-04-27
What a joyous, seamless (no pun intended ) experience this was ! Two exquisitely executed jackets conceptualised and delivered to my hotel in 3 days, including 2 after hours fittings. The fabrics are top quality and lining selection wonderful. Robin gave consistent updates and accommodated changing schedules . Thomas did uncomplaining hotel visits and meticulous measurements . The tailor worked through the night to finish my garments to the highest standard . Will most definitely use them again , even if for international shipping to my home country..#thrilledtobits
Tailored a suit and 1st time trying. Suit is to my requirements and satisfied with the finished suit. Quality seems good and will definitely come back again.
There are not enough words to express how grateful I am to have met and worked with Peninsula Tailors for some awesome new clothes while visiting Bangkok. It had always been my husband's dream to have a silk robe with a dragon on the back. Personally I love traditional cultural outfits while our discerning 16yo son likes overcoats. What we ended up with was a stunning 3 piece off white silk suit, double sided reversible gold and white silk robe, full length cashmere overcoat with matching slacks, reversible gold and black silk haori, 4 silk shirts, gold silk evening gown, yellow silk Day dress, pink silk traditional top with scarf (and jacket also) along with matching traditional Thai skirt, and, ties and pocket kerchiefs in the same fabric as the gold formal dress and pink Thai traditional dress. Best of all we ended up with happy husband and son which means happy wife and Mum. Thankyou so much Padam and the team at Peninsula Tailors for making my husband and son's dreams come true.
Kate L. Capulong
2023-04-26
Maybe the most pleasant surprise and highlight of our trip. Service is superb and consistent. Much appreciation to: Harry, Robin, Binod, Thomas and Lucky. Superb selection of fabrics. Craftsmanship is flawless. Customized coats and suits that does not cost an arm and a leg but looks exquisite and expensive. I ordered 12 items from them which will be put to good use for a long time. Will be a client for life and have already recommended this gem to our friends. Will be back here for sure.
Great!!! Welcoming customer service!
I have had a great experience with this suit shop in Bangkok. The owner's name is Lucky, and he takes excellent care of me. Shipping has been fast, and the quality is excellent. Lucky really focuses on customer service and provides an extraordinary high level of attention to his clients. Highly recommended.
Travis Henderson
2023-04-20
The finest tailors in all of Bangkok. Ask for Lucky and Thomas. These gentlemen were patient, friendly, and knowledgeable as I made my selections. Peninsula Tailors is a great option for travelers as both men were very proficient English speakers. I purchased 2 suits that were expertly handmade and delivered to me at my hotel on short notice due in to my brief stay in the country. The suits themselves turned out beautifully and to my exact specifications at a very competitive price. My tailors also generously embroidered my initials to the suit and provided extra accessories such as ties at no additional cost. My experience here was top notch as they provided free transportation to and from the shop as well as complementary refreshments. I will be sure to come back again next year. Thank you Lucky and Thomas!
I was amazed at how well my shirt and suit fit and felt on me. I had suits tailored before but never like this. This is the best my shirt pants and suit ever fitted on me. I was treated like a king. I was picked up and dropped off at my hotel. Five stars is not enough to give. I would give more if I could. Nothing less than 5 stars is an injustice. I will definitely return.
Get Latest Updates
Stay Ahead of Fashion Trends with Our Exclusive Mailing List - Receive Insider Information, Promotions, and News from Peninsula Tailors!